CRANBROOK, B.C.
MT. ZION LUTHERAN CHURCH
"CARED FOR AND CARING IN JESUS' NAME"
920 – 11th Street South
(Corner of 11th Ave. S. and 11th St. S.)
Cranbrook, BC
V1C 1V6
Ph. 250-426-7564 
Fx: 250-426-7585

---
2016 Church Picnic 

                                          
                                          
                                          
On June 16, 2012, Mt. Zion Lutheran Church celebrated its 50th Anniversary!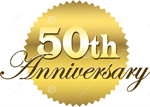 The scripture chosen for this special day was
"The Lord has done great things for us and we are filled with joy." (Psalm 126:3)
On Sunday, June 25, 1962, Rev. Tietgen, Alex Sarvari and Elmer Becker
broke ground for the new Lutheran Church in Cranbrook, B.C.
On May 1, 1963, the building was completed and dedicated.
Members of the congregation picked the rock locally for the stone 'tower'
that graces what was once the front entry of the church.
Pastors who have faithfully served Mt. Zion:
Pastor Tietgen 1961-1963
Pastor Sprengler 1963-1967
Pastor Schelp 1968-1975
Pastor Eifert 1975-1978
Pastor Towriss 1978-1986
Pastor VanSteenburg 1987-1988
Pastor Hambrock 1989-2000
Pastor Schindel 2000-2005
Pastor Coltman 2002-2015
Pastor Morton 2006-2016
Pastor Tabbert (Interim Pastor) 2017-2018
Pastor Lutz  2018-present